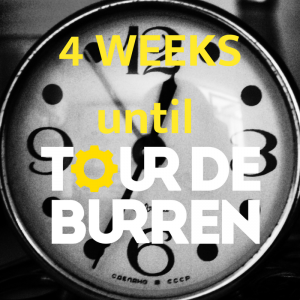 The countdown is on!!!  On Saturday it will be 4 weeks until the Tour de Burren.
The weather has not been fabulous for training. But… despite the weather we hope you have wiped the dust from the bike and got some miles on the legs.  It will stand to you on the 16th June.
If you are still deciding to take part or not…. waste no more time or energy and register your place now.