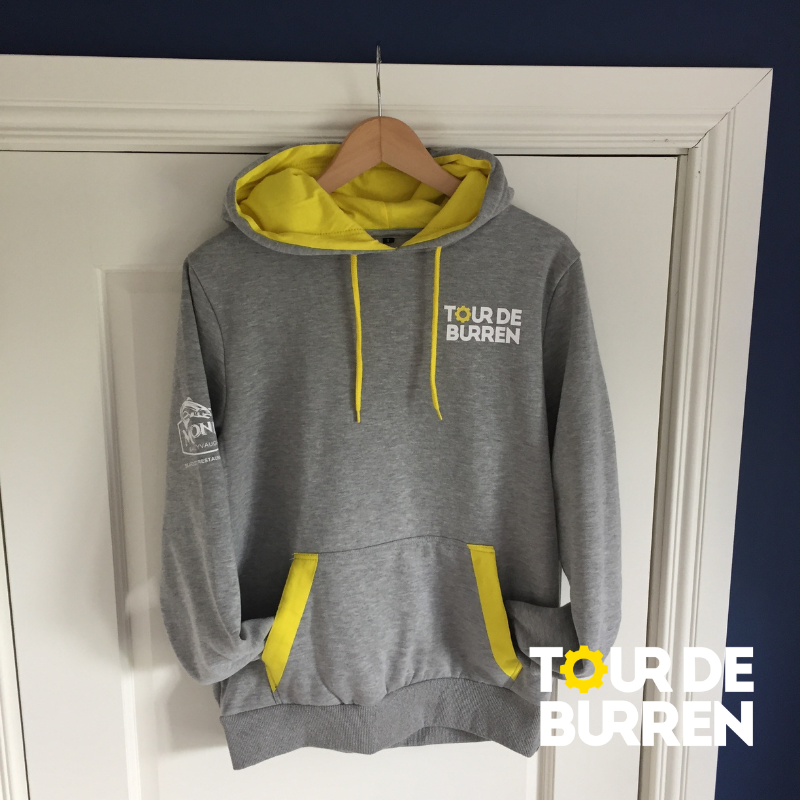 Every year the Tour de Burren committee try hard to create a piece of merchandise that our cyclists will love and use.  This year we are thrilled to bring back an old favourite- the faithful hoodie!
Everyone who enters this years Tour de Burren will receive one of these stylish event hoodies.  The hoodies are fleece lined so will keep you warm throughout the winter.
We hope you like them as much as we do!