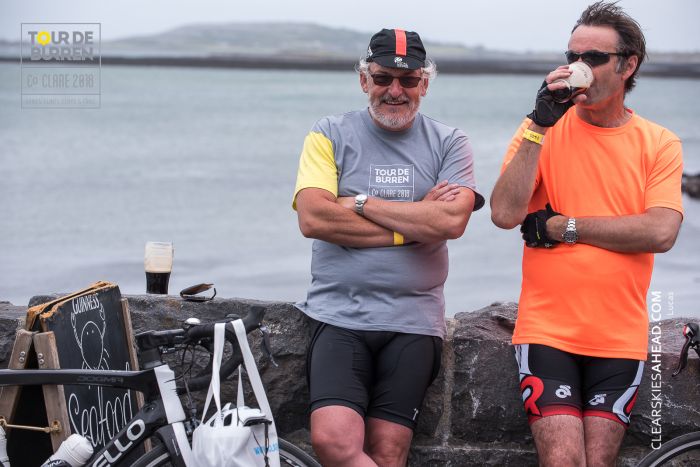 The New Year is often a time when we set ourselves new challenges for the year ahead: they may be attitude changes, physical changes, life style changes…
One sure thing is if you set yourself the goal of cycling any of the distances at the Tour de Burren we can guarantee you will have an amazing day.  You will be surrounded by like minded people, good food, great company and plenty of banter and good cheer.
The Tour de Burren is a cycle organised and run by the Burren Cycling Club- regular cyclists. It is not a 'money machine' where our only aim is to make a profit. We strive for everyone who takes part to be safe while enjoying cycling our beautiful county.
Set yourself the challenge of taking part in this years Tour de Burren. You will not regret spending a day cycling around Ballyvaughan and North Clare. The feeling you will have as you are greeted at the finish line with an ice cream is simply 'brilliant'.